Shepard Fairey
EYES OPEN - MINDS OPEN
2022.07.29 FRI - - 2022.11.06 SUN
hosted by

LOTTE Foundation for Arts

organized by

LOTTE Museum of Art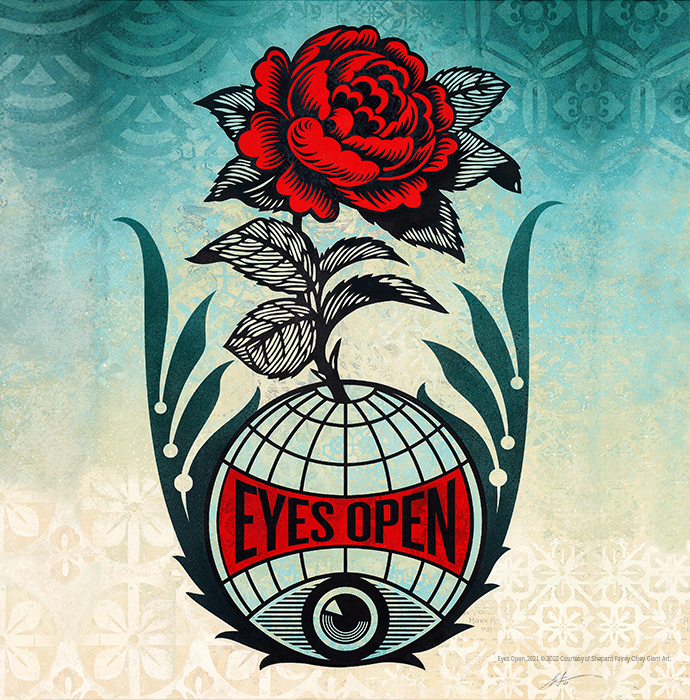 The LOTTE Museum of Art presents the solo exhibition of Shepard Fairey, who disseminates a positive influence through works of art that embody philosophical messages of peace, justice, and the environment, across pop culture and visual arts. The show will feature over 300 signature pieces spanning from his early to his recent works, including two new mural pieces, looking back at how the artist led street art, previously a subculture, into a more expansive art market. It will survey the entire artistic world of the artist, who, based on his distinct unbridled yet tenacious philosophy, reflects on our surroundings and society and stirs the public to take more action.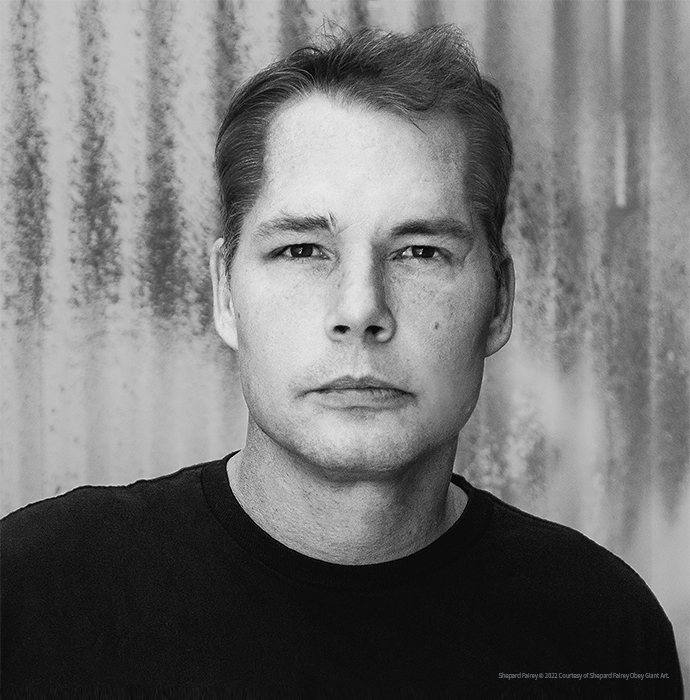 셰퍼드 페어리
Shepard Fairey (b. 1970 -)
"I've never really considered myself just a street artist. I consider myself a populist."
Shepard Fairey (b. 1970) is one of the most influential graffiti artists in the world and the founder of the famed clothing brand OBEY. He garnered mass attention in 2008 with the portrait poster of then-presidential candidate Barack Obama titled Hope. The artist is actively involved in numerous ventures creating silkscreen posters, sticker campaigns, and art product collaborations with diverse brands, all imbued with social messages of war, peace, politics, the environment, and more. Fairey's works are owned by leading institutions such as the Los Angeles County Museum of Art, the Victoria and Albert Museum in London, and the Museum of Modern Art in San Francisco. The artist is also carrying out large-scale public art projects in major cities worldwide.
The LOTTE Museum of Art is showcasing the early and recent works, including new mural releases of 2022, of Shepard Fairey, a visionary with an artistic realm set firmly on a free-spirited yet resolute philosophy.
OPENING HOURS
10:30-19:00 (Last enter 18:30)
TICKET PRICE
Shepard Fairey, EYES OPEN-MINDS OPEN
2022.07.29 FRI - 2022.11.06 SUN