ALEX PRAGER, BIG WEST
2022.02.28 MON- 2022.06.06 MON
hosted by

LOTTE Foundation for Arts

organized by

LOTTE Museum of Art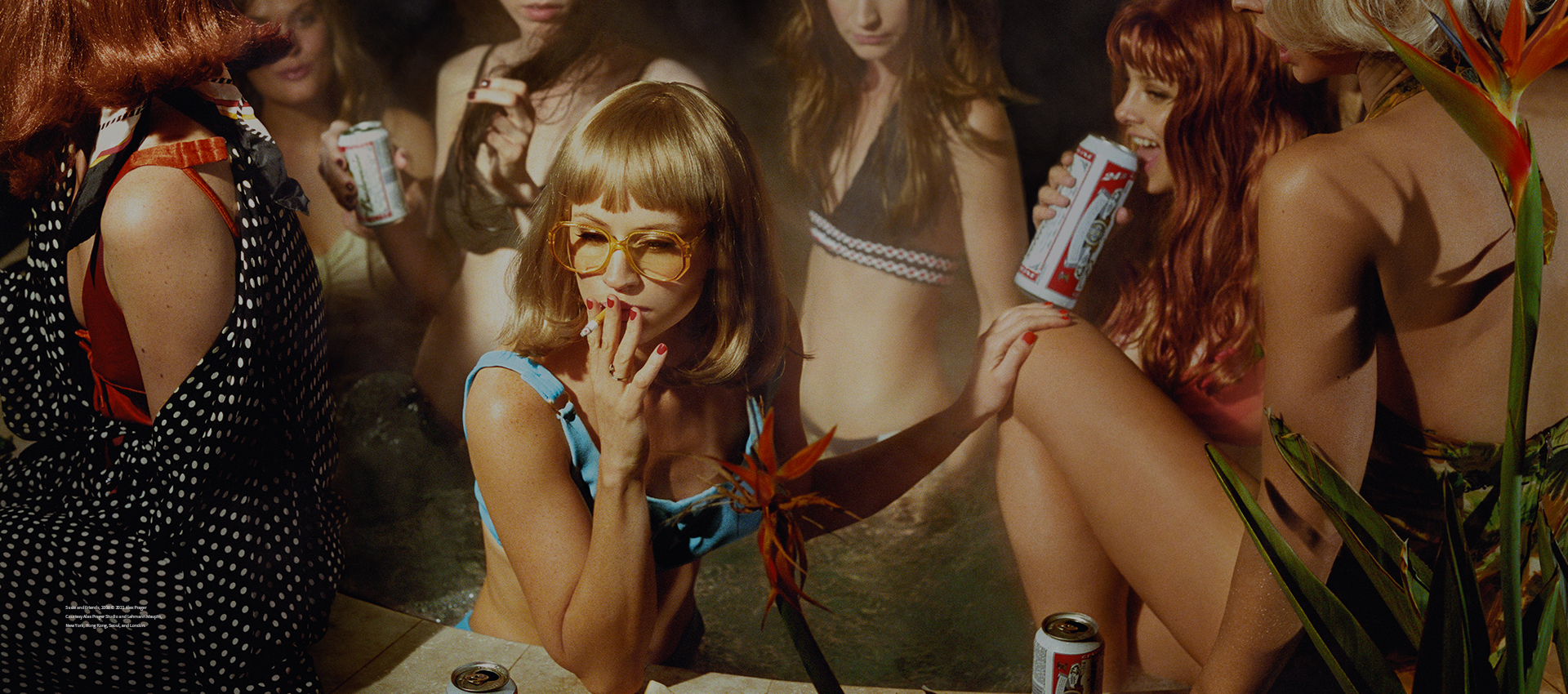 "It is one thing to use tricks with the camera, lighting, or costumes, but the honesty in the work is very important.
I want people to connect with the emotions I have in my stories."
The LOTTE Museum of Art brings you Alex Prager (b. 1979), an artist who captures Hollywood's colors and subtle emotions with her camera lens. This exhibition is the first time viewers will have a chance to see Prager in Korea, showcasing a comprehensive body of work of more than one hundred photographs and videos encompassing everything from her early works to her recent releases. Prager's work is like a scene from a classic movie, possibly from being greatly inspired by mass culture and the film industry as an artist born and raised in Los Angeles. Through its distinct hues and her mysterious image working, the moment she freezes on film sparks viewers' imaginations, portraying in detail the internal emotions embedded in that split second. With intricate mise-en-scène that articulates the inner-workings of a person, this exhibition will present unforgettable cinematic moments to viewers through which they can experience the rawest human emotions.
Prager is a photographer and filmmaker based in LA. She was never professionally schooled in the arts of photography and videography, but she bought a camera and jumped into the visual arts world after being profoundly moved by an exhibition of William Eggleston (b. 1939) at the Getty Museum.
Prager began garnering attention from the art world with her solo exhibition at the New York MoMA in 2010. In addition to works such as Face in the Crowd that captures the energy of an overwhelming crowd, and the La Grande Sortie series in which she films the Paris Opera Ballet, she is widely involved in various projects of film, fashion, and more. Prager's work is part of the collection of the MoMA in New York, the Whitney Museum of American Art[CYU1] , and many other prestigious institutions all over the world. She has also won the 2012 Emmy for Touch of Evil (2011), a 13-part movie produced for the New York Times starting Brad Pitt, Gary Oldman, and others.
;
OPENING HOURS
-Closed on MON, May 23rd.
TICKET PRICE
ALEX PRAGER, BIG WEST
2022.02.28 MON - 2022.06.06 MON