JR: CHRONICLES

제이알: 크로니클스
2023.05.03 WED 2023. 08.06 SUN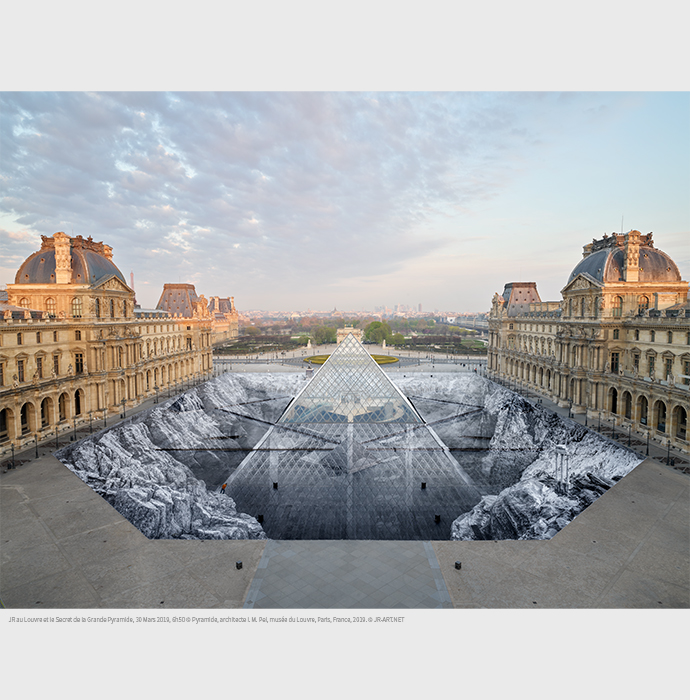 The LOTTE Museum of Art presents JR: Chronicles, the first large-scale retrospective in South Korea of world-renowned artist JR (b. 1983). Following the Brooklyn Museum, New York exhibition in 2019 and one at Kunsthalle Munich, Germany, this show in Seoul will be the first in Asia to look back at more than twenty of the artist's accomplishments. His major projects of cultural, social, and political interests and public participation demonstrate how the meaning of his work as public art has developed through the years.
JR speaks of many stories in his works, through which he motivates a change in perception of how we view the world. Consisting of over 140 photograph, paste-up and video works as well as an archive documenting the project, JR: Chronicles will serve as a stage to stir interest and discourse of major social issues of the current times the artist hopes to communicate across borders and offer audiences the opportunity to experience JR's unique artistic visions.
* JR: Chronicles is curated by Sharon Matt Atkins, Deputy Director for Art and Drew Sawyer, Phillip and Edith Leonian Curator of Photography, Brooklyn Museum.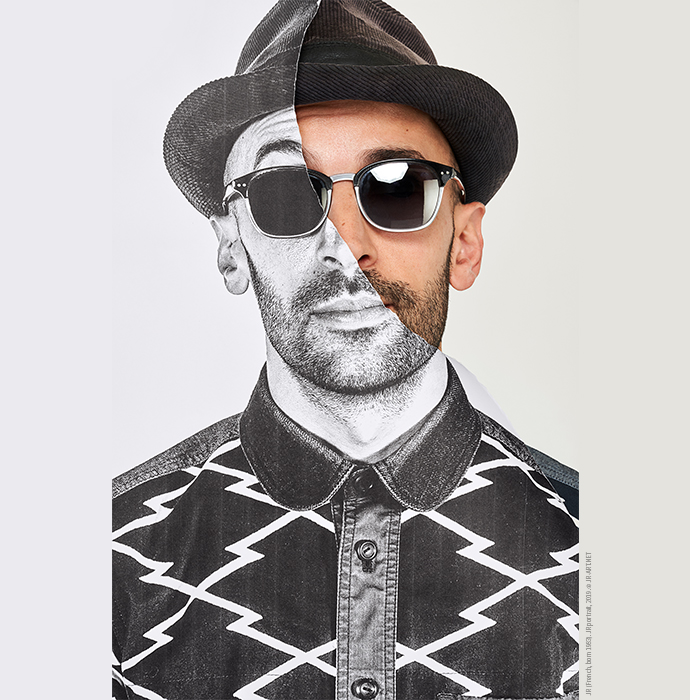 "I would like to bring art to improbable places, create projects so huge with the community that they are forced to ask themselves questions." – JR
JR was born in the outskirts of Paris, France, in 1983 to East European and Tunisian immigrant parents. Life takes a turn for teenage graffiti artist JR when he found a camera on the subway in 2001. He started documenting street graffiti artworks of his friends and cultivating an interest in people with messages to convey and their stories. The artist took photos of the young inhabitants of Clichy-Sous-Bois, the suburb of Paris where riots broke out in October of 2005, and pasted enlarged portraits on building façades in different parts of the city. This came to be known as Portrait of a Generation and JR's first project, which caused a great stir in Paris and put the artist's name on the world map.
JR began garnering attention by traveling to places around the world to tell the stories of local people through his work. Gigantic portraits of Israelis and Palestinians with the same occupation were pasted on walls in cities of both areas Face 2 Face. Women are Heroes deals with discriminatory adversities faced by women, and The Wrinkles of the City shows the older generation who has lived through the changes and history of the city. In 2011, the artist received the TED Prize for his global project Inside Out, in which he addressed the interest and perspective given to the shadows of a nameless world and brought about the involvement of over 400,000 participants worldwide.
JR was invited by the Louvre Museum in 2016 to do a massive project pasting to cover the symbolic pyramid of the museum. The following year, he co-developed a documentary with the French New Wave film movement pioneer Agnès Varda (1928 – 2019), for which he received the Golden Eye Documentary Prize at the Canne Film Festival. In 2019, he produced The Chronicles of San Francisco with over 1200 bay area residents, The Chronicle of New York City with 1,100 plus New Yorkers, and showcased JR: Chronicles, a grand-scale retrospective at the Brooklyn Museum. JR continues to transcend borders and communities worldwide to shed light on stories of diverse people, pose questions, and stir discourse through his work.
;
OPENING HOURS
• Closed on May 22nd, June 12th, and July 10th.
• Lotte Department Store Avenue is closed on the same days as the holidays above, but the schedule is subject to change.
CONTACT US
• Lunch time is from 11:30 to 12:30.
• Closed on national holidays and weekends.
TICKET PRICE
JR : CHRONICLES
2023.05.03 WED - 2023.08.06 SUN
• Last Wednesday of each month (May 31, June 28, July 26)